For more details on a particular listing, click on the property's name or contact one of our sales agents.
Prices are subject to change and listings may be withdrawn without notice.
Forest Glen Apartments - Zion, IL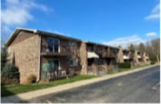 Forest Glen Apartments
LISTING DETAIL
36 Units
Forest Glen Apartments is a two- building complex of 36 units located on a large secluded parcel of land bordered by large hardwood trees and a running creek that lend to a serene residential atmosphere.
$2,450,000
2901-2905 Willow Lane, Zion, IL 60099

---
Gabriel Apartments - Zion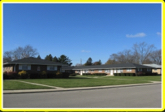 Lake County Apartments
LISTING DETAIL
12 Units - 10 Two-bedroom; 2 Three Bedroom
Price: $799,000
2612 Gabriel Ave
Zion, Illinois
---